Centro-8M Configuration
The DemoPad Centro-8M can be easily added to the Blustream app. In order to do so, you first have to add it as a device. To do this open Settings > Devices tap Edit and then select Add a new Centro-8M.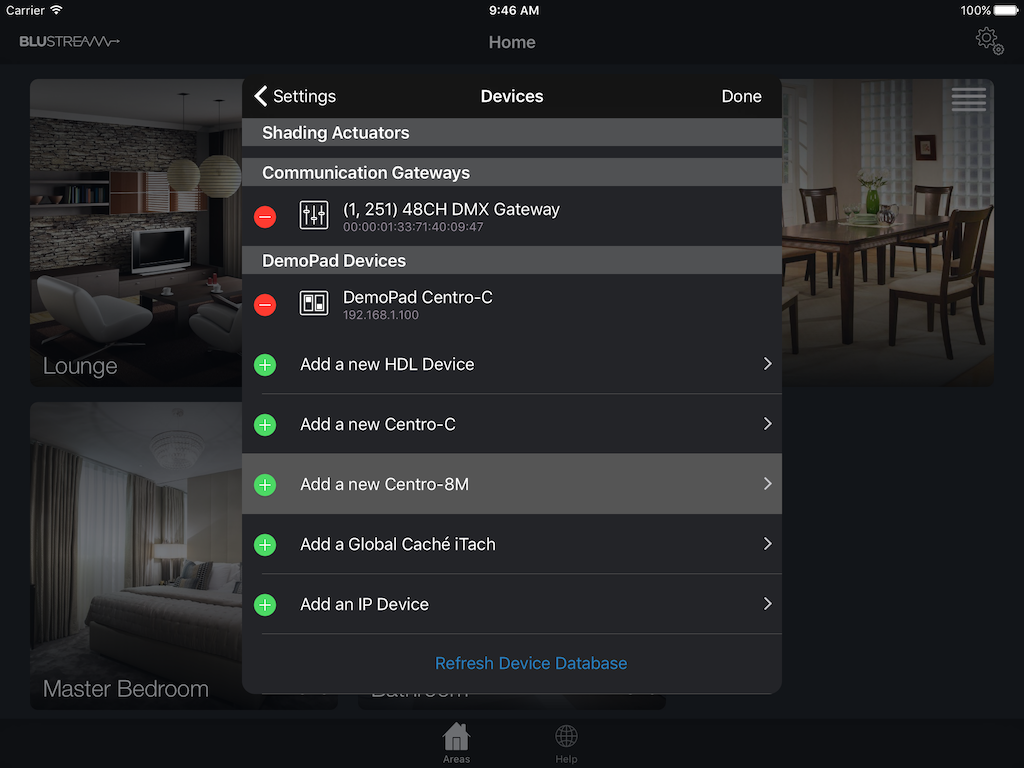 You can then either tap Discover Centro-8M which should automatically populate the text box with the IP Address of the first Centro-8M it found on the Network, or you can manually enter it's IP address if it is known. Then enter the password (default is set to password).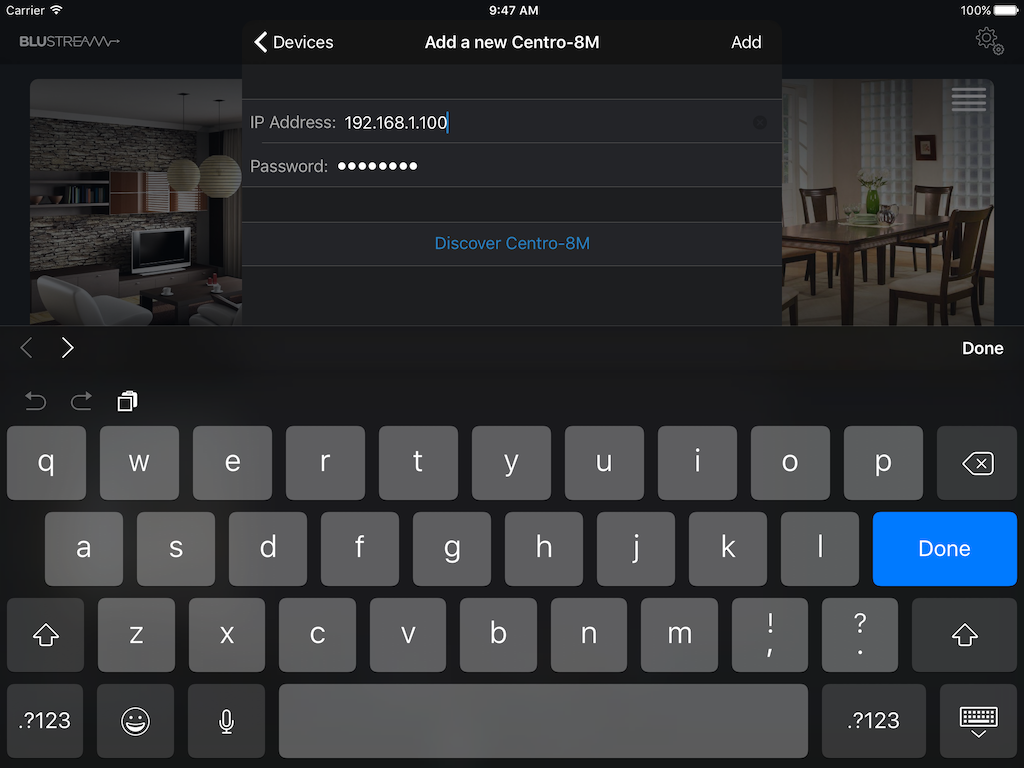 To configure the the Centro-8M either browse to http://centro8m.local in a browser, or open Settings > Devices and select the Centro-8M you added. Once selected you can then press Configure this centro.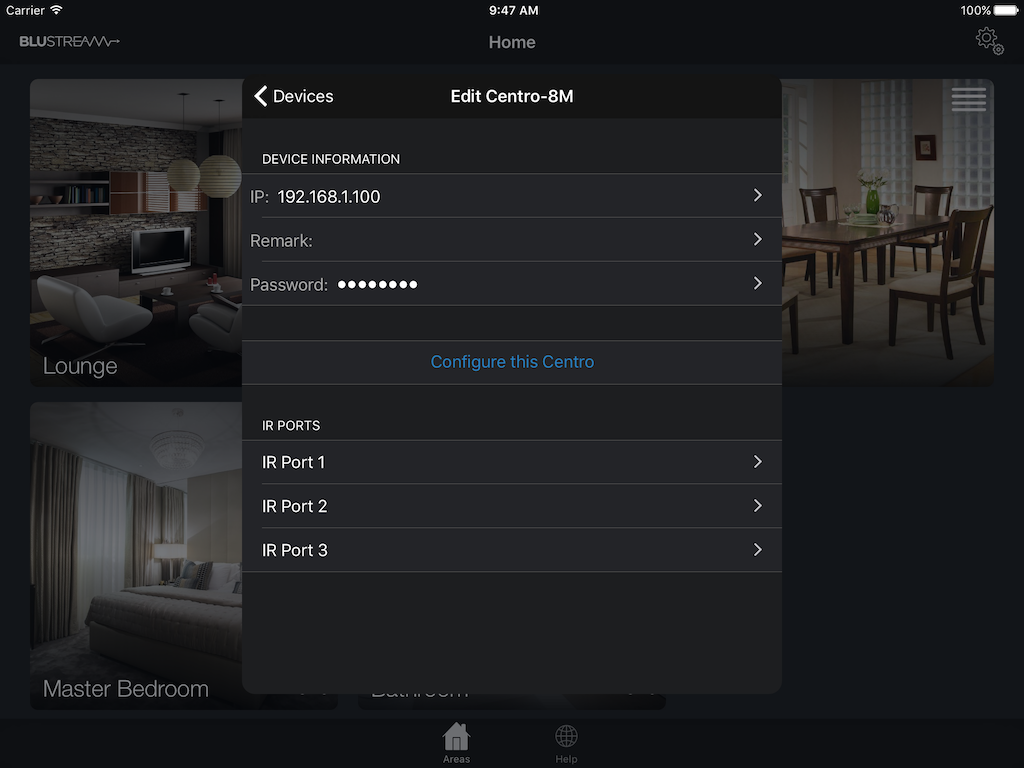 IR Ports
The Centro-8M has three IR Ports which can be used with the Blustream App. Simply add a command set to any of the ports to use it with AV Controls.
For more information on the DemoPad Centro-8M please click here.