Web View
Web View allows for one Web Page URL to be loaded within the App, this can be the home page of the clients favourite News site, local Weather, or to view an IP camera.
Once enabled, the Web View loads the web page URL using the bottom globe symbol.

This can be any web page, provided that pop-up windows are not utilised by the page, e.g: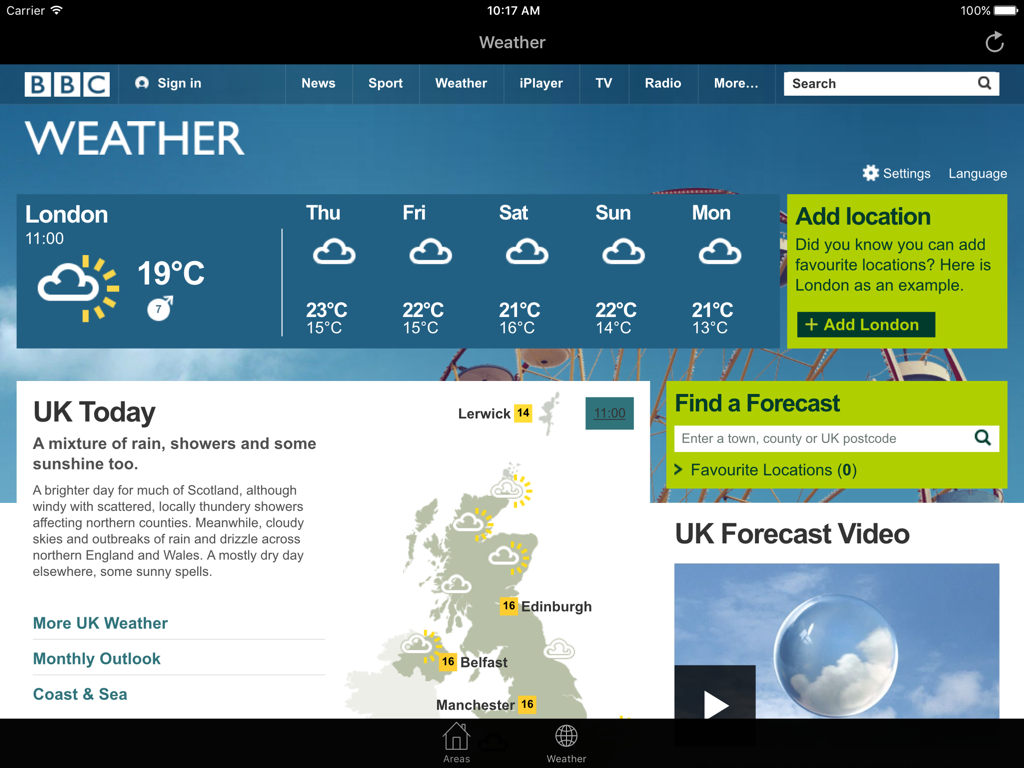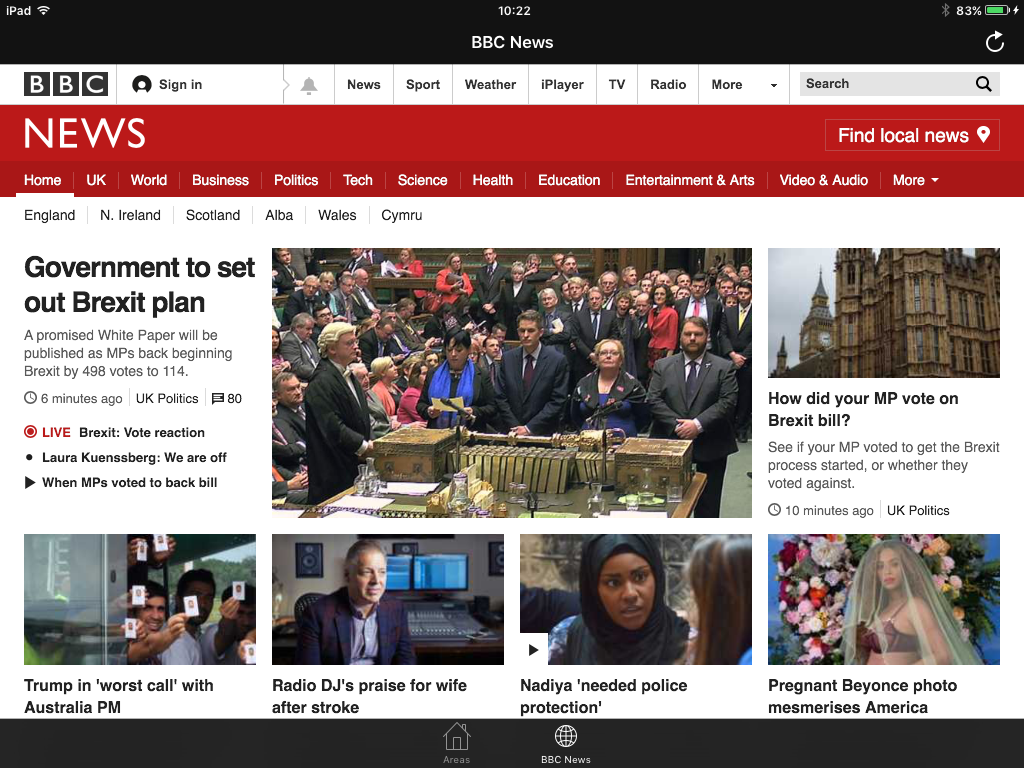 To enable a web view, go to Settings > Other Settings > Web View check enabled then enter a URL and Title. Once you come out of settings there'll be a new tab on the toolbar.